It also needs to be complementary, this will alert the receiver that the comment just made is indeed a flirty one. Compliments are received openly, they make the receiver feel good because someone has noticed a positive attribute about them.
If trying to make up a pick up line, be cautious that it is not a passive aggressive comment. For example you could compliment somebody by saying their nail polish looks stunning today, this allows potential for them to think yesterday you thought it didn't, so a better comment is to simply say their nails look stunning. These kinds of thoughts cross through people's minds when faced with a fight or flight situation which a flirty moment can be classed as.
The next attribute it must have is emotion. It must either give an emotion or portray one. The mind likes to visualise, an emotional statement can instigate visualisation that then develops into feelings and if the emotion is a good one then that feeling should be a positive one about the person delivering the chat up line.
Lastly it needs to invoke a sense of mystery, the human mind loves mystery as it captures the imagination and awakens feelings and emotion. Once somebody's imagination is awoken their thoughts will be much livelier which then allows them to flirt back quickly.
Our King Of Easy Flirt Pickup Lines:

I've been watching you for a while now
and I just couldn't resist wanting to get to know you better.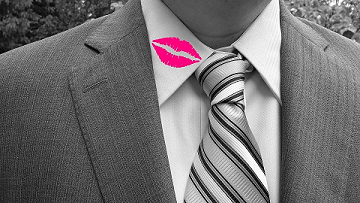 It is very open ended, invokes mystery by suggesting the inability to resist, it has emotion by stating you are watching and not being able to resist and it is a compliment that is aimed at the whole person, it also quite clearly states your love interest. A perfect!