Flirt text messages
can spice up your relationship!
Six sexy text messages for a girl to use on her man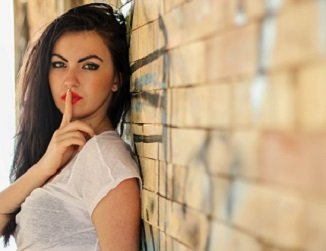 Flirt text messages differ between men and women when it comes to their inherent ability to turn you on. Men's general driver when they are getting turned on is much more visual and senses based using sight, sound, taste and smell. So when sexy texting a man one thing to embrace is the direct descriptive approach. Men like to visualise physical touch and the whole physical aspects of our beings. So keep it short, direct and cheeky. Never under estimate the power of anticipation, the art of flirt text messages is all in the tease. If you're turned on, most of the work is already done, the flirting will come much easier. Build on the tease and mystery, slowly ramping up the sexy texts full on until you are both at full play.
Most men like nothing better than flirting with a bad girl with attitude, when flirting with him remember he doesn't want perfect words he will be much more interested in the tones of the texts, the naughty or bad girl mind set and unpredictability of the text messages. As with all things in our close personal identities, keep it you but with a twist. One thing this is not about is gratification for him for his sake unless he deserves a treat. Remember to only go to the comfort level of flirty texts that you are comfortable with and think carefully before sharing sexy text messages with a new partner.
The Top Flirty Text Messages.
Giving Control:
If we were together, what would you want me to do to you?
Allows him to take control, if you know anything about the person your flirting with this is a winner, handing over the lead so they get just what they want.
Leading Statements:
I can't sleep, all I can think about is what we would be doing if you were here with me.
This is a leading statement and will allow you to gauge how they are feeling. A good sexy text to test the water, depending on the reply this could go anywhere.
Build Interest:
I have something I have to admit, I've been thinking about you all day.
Great for building interest, confirming you have had them on your mind which is a big boost to a man's ego, sets the scene for anything you want to flirt on.
Create The Tease:

Guess what I'm wearing right now?
This has the ability to drive him randy mad, especially if there is a highly charged physical attraction. The great thing is you could be wearing anything but they don't know that, tease, tease, tease and tease some more.
Act The Naughty One:
I can't stop sucking on a lollipop today for some reason.
The naughty girl flirt tease a real sexy text message. Definitely one to use only when you are turned on yourself. Not for the faint of heart.
Introduce Fantasy:
This new underwear feels so soft and sexy against my skin.
An invitation to fantasise built on visualisation and touch, this will hit the spot to open up any flirty chat.
Like our flirt text messages ideas or do you have better ones?
Let Us Know Below!



Text Your Man! Find Out More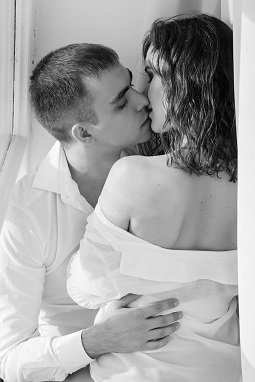 Click Here To Visit Our Flirting Tips Hub Page

flirt text messages Share your thoughts






Make decisions quickly and win any debate with this argue to win technique that works! Use the power of the mind to make decisions fast and effectively

Change your life and bring sustained positive change and happiness by using the smart model of learning with these self help relationship books

Which star sign should zodiac sign Aries find love compatibility with to find sun sign harmony?
Return To Home Page And Choose A New Topic