Learn The Power Of Taking Responsibility
And Making Choices
In order to save your relationship!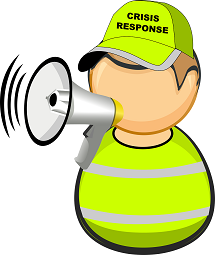 To save your relationship many times you hear the phrase 'you need to work on it'. But what is the 'it' you need to work on to save a relationship? The simple answer that many choose is that the other individual within the relationship needs to change. Sharing their thoughts on what the other with in the relationship might need to do to make things better, to be more thoughtful, be more grateful. But is that the real answer? Will this save your relationship, fix the issues and bring about a permanent positive change? If we drive change specific to one individual in the relationship we are not promoting change that will be encompass both individuals needs, merely prompting change at a specific point, in a specific situation or to one individual, This allows one individual to return to our relationship challenges without achieving change that is permanent.
Should we be changing at all to save a relationship at the request of  a partner? If we have checked our moral compass and trust our self to know we are within reason and being a compassionate individual, should we be trying to fit a square peg into a round hole?

Save Your Relationship:- The Responsibility Principle


Sometimes we must accept we have not been reasonable and once we have accepted that a simple apology may not be enough. If we have found the courage to realise we have been unreasonable the apology should only be the start. Responsibility for actions must be the next step, to take those responsibilities seriously we must look to better ourselves by understanding the drivers of the behaviour then look to find learning's that we can use to better that behaviour and drive positive lasting change.
With all of this in mind, when you are working on saving your relationships should you actually be working on yourself, but because you want to? Working to better all of our behaviours giving us the ability to change and improve for the better permanently. The drive for change should only be made by the individual wanting to change, ultimately if you have checked your moral compass and you are happy and comfortable with the behaviour that you are portraying only you can decide if you want to compromise that behaviour or not.
Sometimes different beliefs, outlooks and characteristics collide. When love is involved these can be a mangled mess of emotions; Once the foggy haze has lifted the relationship must deliver for both on what they are looking for. If at that point a compromise within your compromise limits is achievable then love can prevail and you may well be able to save your relationship. If that compromise is pushed beyond the boundaries then love will wane, firstly in the relationship as a whole and then in the individuals.
Working on a relationship is an individual's choice that must be made with a clear compromise limit, and the courage and strength to make the right decision for them. So sometimes saving your relationship may well mean working on it somewhere else with someone else doing something else. Life is a choice, those choices simply produce new lists of options and we must be brave and take the choices with the options we have and save your relationship, even if that relationship ends up being your own with yourself!
Save Your Relationship. Only You Can Decide.
TAKE RESPONSIBILITY!
TAKE COURAGE TO CHANGE!
CHOOSE FROM THE CHOICES YOU HAVE!


Share Your Thoughts





Make decisions quickly and win any debate with this argue to win technique that works! Use the power of the mind to make decisions fast and effectively

Change your life and bring sustained positive change and happiness by using the smart model of learning with these self help relationship books

Which star sign should zodiac sign Aries find love compatibility with to find sun sign harmony?